Catskill Castles Favorites
There are soooooo many super people and places in our area. These are just a few I've personally had the pleasure of knowing. Of course there are more, we'll be adding more of our favorites to the list, and it would be great if you would share your favorites with me.
Automotive
D&R Auto
Love them. Been going there for years for repairs and service, Don, Ron and Patty are wonderful people who go out of their way to help you. Excellent. Plowing and AAA towing, too.
M&M Auto Group
Howard Braunstein does it all, He and his team will find your vehicle, used or new, and they are all so nice.
The Springhouse Garage
Barry Blaut, one of the world's finest men. Auto body work, they are the best.
Chiropractic Holistic
Shohola Chiropractic
Dr Lorraine Spinard
570-559-7669
AMAZING. Straightforward, brilliant, down to earth, inexpensive to boot. Way more than chiropractic. What is ailing you? Even if  nothing go for health maintenance. Have lost count of the number of people I have sent to her that she has helped. Call now and make an appointment, it takes a while to get in. And make sure to be "put on the list" in case she has a cancellation. Cannot say enough.
Direct TV & Statelite
Cronks Electronics
The place to call to get set up. They know it all.
Graphic & Web Design
W Design
Dorene Warner
You'll love Dorene personally. Her web and print design work speaks for themselves. She listens to you, is efficient and creative — a rare combination, and a pleasure to work with. Maybe you'll get lucky and meet her dog Zelda.
Hair
Noel Vincente Salon
Monticello, NY
Men and women, NYC quality, Noel and Keith are hair artists and terrific people. They have groupies!
Insurance
Harris Monti McLaughlin Insurance
Kirk Harris is just great, makes things easy, always available. Home insurance and more.
Mike Preis Insurance
So many happy insured country homeowners over the years.
Locksmith

Upstate Locksmith
Jay DeGraw...He's super!
Pest Control
Barryville Extermiating
Tedd Bocker
845-557-6762
teddbocker@yahoo.com
Tedd will change your country life, his clients LOVE him, one of a kind. Claudia in office she is lovely.
Excellent is an understatement.
Well Drilling
Peter Kestler
Shohola, PA 18458
570-559-7596
Excellent, experienced, fine person. NY or PA.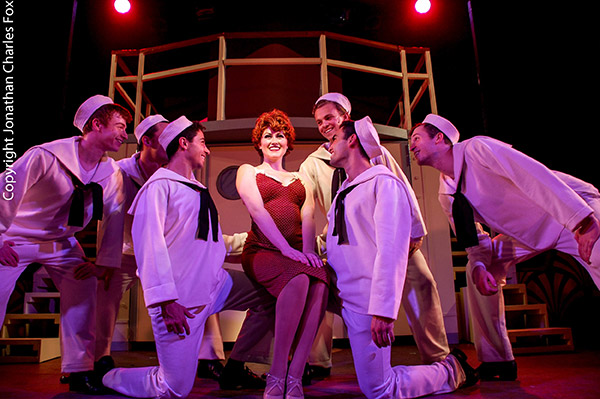 The Forestburgh Playhouse  39 Forestburgh Rd • Forestburgh, NY 12777
Marvelous! Go once, you'll subscribe for the season and will tell all your friends. Franklin Trapp has given heart and soul and sweat to make it THE place to go.
Bethel Woods Center for the Arts 200 Hurd Rd • Bethel, NY 12720
Site of original 1969 Woodstock Music Festival, and the vibe is still awesome, the energy survives. Music varied and wonderful. Parking and getting out after the concerts is a bit of a challenge but totally worth it. Absolutely don't miss the Museum it is world class impactful and fun for all ages.
Stray Cat Gallery
2032 State Route 17B • Bethel, NY 12720
Right around corner from Bethel Woods, showcase for local artists and artisans.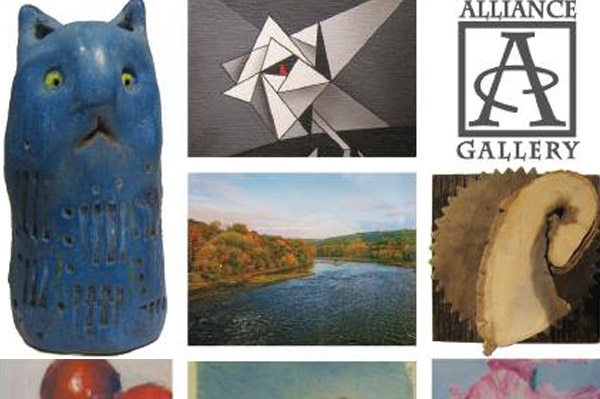 Delaware Valley Arts Alliance
37 Main St • Narrowsburg, NY 12764
Don't miss the exhibits, ever changing. Be wowed. And I love buying gifts (and stuff for me) in their shop.
Beverages
Catskill Distilling Company Most Righteous Bourbon, Peace Vodka, Wicked White Whiskey, Curious Gin. ….Sound enticing?
White Lake Wines and Spirits John is delightful, he is actually a wine drinker who knows whereof he speaks. Good prices & selection.
Narrowsburg Fine Wines and Spirits Ron and Joan have this quote from Groucho Marx on their homepage: I shall drink to wine before its time. OK, it's time!
Callicoon Brewing Company Don't miss it, and you'll love Callicoon!
Prohibition Distillery They love the community and the community loves them.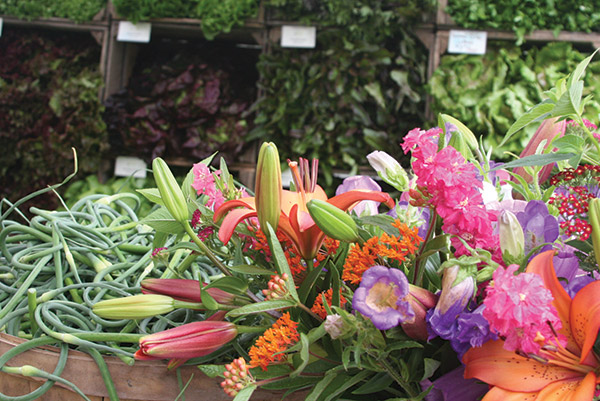 Farmers Markets
Food Shopping
Shop Rite Supermarkets  — Two Locations 46 Thompson Square • Monticello, NY 12701, off Exit 105
and
10 A Route 23 - Tri State Mall • Montague, NJ 07827, off Exit 1 Route 84
Just great,they have everything, go there Friday nite on your way to your house.
Forestburgh General 2841 SR 42 • Forestburgh, NY 12777
845-707-4862
The Jagel family, Tyler and Courtney on deck daily, have brought back your local general store, best coffee around, fresh baked good, yummy sandwiches, groceries, beverages, local farm produce, plants and flowers, cool gifts and clothes, artisan inspired, super nice people.
Pecks Markets 5 locations. Open 7 days.
You will go all the time, they are a smaller local version of SR, and have local cheeses and breads and good deli.
Floyd & Bobo's Bakery and Snack Palace 98 N. Main St • Liberty, NY 12754
845-292-6200
All homemade, grandma is definitely there in the back baking.
DeFilippis Bakery 506 Broadway • Monticello, NY 12701
Old fashioned Catskills bakery, white boxes with string, rugelach, black and white cookies, pies, pastries.
The Green Market 39 Forestburgh Rd • Monticello, NY 12701
Forestburgh Road, just coming out of Monticello, around the bend going towards Forestburgh.
Love it! An Asian market, which makes take out California roll and dumplings, has great fruits and vegetables, and all kinds of rice, sauces, grains, spices, and snacks that you can't find in the supermarket.
Main Street Farm 36 Main St • Livingston Manor, NY 12758
Market, café, al around food artisan celebration.
Frettas 223 Broad  St • Milford, PA 18337
570-296-7863
Cannolis, fresh mozzarella, homemade frozen pastas, the best cheeses. REAL Italian deli.
Calkins Creamery 288 Calkins Rd • Honesdale, PA 18431
Distributed locally, buy when you see it, so delicious. Raw milk cheeses.
Beach Lake Bakery 258 Milanville Rd • Beach Lake, PA
Also distributed locally, perfect breads, awesome pies, not cheap but must buy.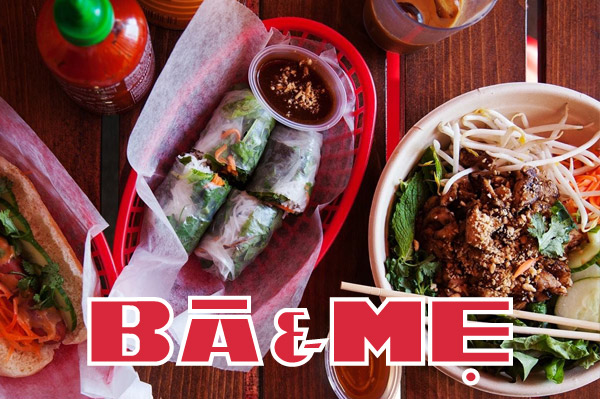 Restaurants
Ba & Me 26 Upper Main St • Callicoon NY 12723
Nhi Mundy shares the fresh healthy Vietnamese food of her childhood. Will become your "go to" place. Visiting Honesdale? She has another place there.
Frankie and Johnny's (Nardis) Main St • Hurleyville, NY 12747
845-434-8051
Casual. Love their food. Mussels marinara, shrimp oreganata, chicken parm, fried calamari. Anything, everything. Huge portions, great leftovers. Take out, too.
The Heron Main St • Narrowsburg, NY 12764
Farm to table, locally sourced, and yummy! Thank you Marla and Paul!
Dine al fresco with mind blowing Delaware River view!
The Dancing Cat Saloon Bethel, NY
Fun food, spirits and music all directed by the tireless creative Stacy.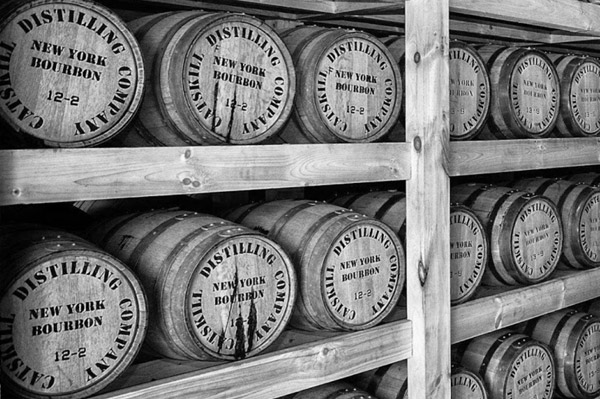 Arati 278 Brickman Rd • South Fallsburg, NY 12779
Near The Ashram, magical gifts, books, cards, music, jewelry, natural health products. Love it.
Funky Hippy Chic Boutique 22 Chalet Rd • Monticello, NY 12701
845-798-1488
Patti Greco Sunshine, star and creator brings fun and peace loving era style to all of us. The kind of clothes you used to wear and wish you could find now...Indian print butterfly sleeve dress, flower girl skirt, beaded tank top, lacy shawl, statement jewelry...Don't forget the gifts!!!!
Monticello Farm & Garden (The old Agway) 420 Rte 17B • Monticello, NY 12701
845-794-6457
Plants, bird feeders, Carhartt jeans and jackets, "real" work boots, animal and pet products, local honey, nice people.
Mayer Wasner Main St • Narrowsburg, NY 12764
(845) 252-3828
Pam Mayer is a spirited talented light in our local fashion world. Her retail shop is a delightful find. If you feel like shopping from the couch in winter or deck in summer, she has a great website to explore.
Milkweed 1019 Main St, Honesdale, PA 18431
Delightful personal touch on everything just the right gifts, goods, and so much you have to buy for yourself. Always leave happy.
Willow and Brown 36A Main St • Livingston Manor, NY 12758
845-439-5677
Interior design, clothes, fun kitchen stuff, Carolin is in tune…
The Stickett Inn NYS Route 97 • Barryville, NY 12719
Roswell and Johnny have created a hip, welcoming, quirky place to stay within walking distance of The Delaware River in Barryville.  Great client feedback. Look for Lamont, dapper dog extraordinaire.
ECCE Bed & Breakfast 19 Silverfish Rd • Barryville, NY 12719
Secluded, elegant and cozy. The BEST Delaware River view anywhere!
Sticks and Stones Cottage Yulan, NY
Tucked between Narrowsburg and Barryville
Quirky, charming, engaging Hansel and Gretel cottage on magical land curated by owner Bobby O'Neill.
Lumberland Cabin Delaware River Corridor Barryville
Rustic writer's retreat meets secluded hilltop getaway. Streamside wonder in the forest.
The Roebling Inn on the Delaware 155 Scenic Dr • Lackawaxen, PA
Right on the Delaware River overlooking historic Roebling Bridge, this is a sweet B&B with lots of charm.
Inn at Lake Joseph 162 Saint Joseph Rd • Forestburgh, NY 12777
Top of the line, a beautiful old inn, once vacation residence to Cardinal Spellman. Amazing rooms, food is great, truly lovely. Staff is lovely, breakfast divine. And, walk to Lake!